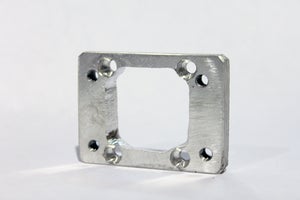 Price:

$

30.00
Description:
Easy 24mm carb upgrade!
Use with Honda Dio four petal reed assembly.
Dio Reed Block Assembly
Why not get the most out of your Polini?
With this lil gem you are no longer stuck with the mini Polini four pedal or the Malossi pretty good set up. Get up in the front with the big kids.
This set up requires a bit of easy fin removal and bolts on otherwise. Clears only on Maxi and Magnum. NO Others
Dyno testing done during our last race season showed a 1Hp increase in power upgrading to 24mm carb over 21mm carb.
15 bing, don't believe the hype.
For safety use with lots of RTV!
RTV
Pick your model: